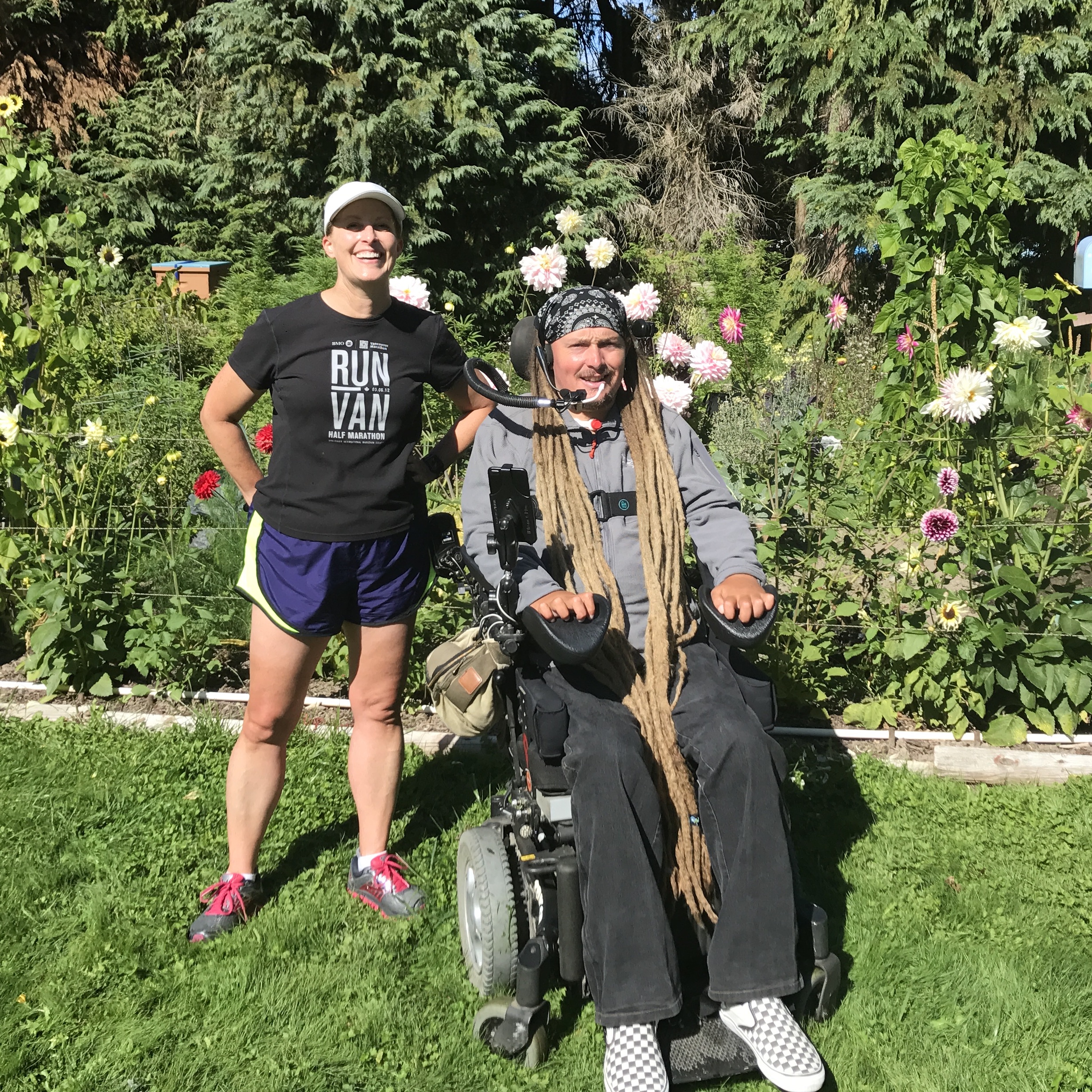 Deborah Nelson
is an avid runner, cyclist, and triathlete. She splits her time between Seattle and Sequim, where she can be seen on the Olympic Discovery Trail training for her latest race with her local running coach, Ian Mackay. When she's not outside, Deborah is busy practicing law. She is a partner in Nelson Boyd Attorneys and regularly represents runners, bicyclists and others who are injured as the result of the negligence of others. She is passionate about advocating for the little guy and taking on insurance companies, big corporations, and other wrongdoers.
Steve Stratton
is the owner of Wenner-Davis & Associates Insurance in Port Angeles. Along with managing the agency, he is a Business Risk Advisor, specializing in placing and servicing commercial and business insurance accounts. With Wenner-Davis since 1994, he has been involved in insurance and risk management for over 30 years, and holds a CIC (Certified Insurance Counselor) designation. Steve serves on the Advisory Board for the Port Angeles Salvation Army, on the Board of Directors for Ian's Ride and as the treasurer for the North Olympic Mustang Club; his free time is spent with his wife, Rachel, and on activities with the Mustang Club (driving, of course!) or on their newest hobby, brewing beer.
Laurie Stewart
Ms. Stewart is the President /CEO of Sound Community Bank headquartered in Seattle. Sound has 8 branches, two LPOs and total assets in excess of $663 Million plus a loan servicing portfolio of over $330 Million. Active in the industry, Ms. Stewart was one of 14 bankers selected to serve on the inaugural FDIC Community Bank Advisory Board. In 2017 she was one of nine community
bankers invited to the White House for a listening session with the President. She was recently named Vice Chair of the American Bankers national trade association. She also serves as Vice Chair of the National Arthritis Foundation Board of Directors and is a director of the Seattle Branch of the Federal Reserve Bank. In 2016 she also earned the prestigious Woman of Influence award from the Puget Sound Business Journal.
Community volunteering includes serving as Immediate Past Chair of the Woodland Park Zoo, volunteering as a Court Appointed Special Advocate, and climbing Mt. Kilimanjaro to raise money for cancer research. Laurie loves to sew baby quilts for every new parent and grandparent at the bank
Lena Washke
Lena Washke started an Accounting Firm in Port Angeles, WA in 2005. She has experience in personal, small business, corporate, governmental and non-profit accounting since 1992. She has served as in many capacities with non-profit organizations. Lena is a founding member of Reflections Counseling Service Group, a non-profit chemical dependency out-patient treatment facility located in Port Angeles and currently serves as Treasurer on the Board of Directors. Lena has been an active member of Soroptimist International of Port Angeles since 1997 and has served as President, Secretary and Treasurer. She has also served on the Supervisory Committee of a Credit Union and has been an Officer of an Investment Club. Lena is very excited to serve on the Board of Ian's Ride and is impressed with Ian's passion surrounding outdoor accessibility and the support Ian provides to others that are facing similar challenges regarding mobility impairment.
Quentin Wildsmith
Each day I have the privilege of serving individual clients and businesses facing legal dilemmas - and I solve their problems. I focus much of my time in trust and estate disputes, and my abilities are different from most other lawyers. Many law firms involved in trust and estate litigation use lawyers who are estate planners with little experience handling a major contested matter in the courtroom. Other firms rely on civil litigators with little or no experience in the field of trusts and estates. I am different because I have 25+ years of experience in litigation with an in-depth knowledge of probate, trusts and estates. Outside the office it's all about spending time with the family, cheering on the mighty Seahawks, and hunting for the next travel adventure!
Jeff Boyd
is an avid bicyclist, snow skier, and muscle car enthusiast. Originally from Ohio, he enjoys
being outside in the Pacific Northwest in all seasons, especially on the North Olympic Peninsula. He is a practicing lawyer and nationally recognized trial consultant. He is a partner in Nelson Boyd Attorneys and gets his greatest satisfaction from obtaining justice for his clients who have been injured by the negligent acts of others.